Hanoi International College is considered as the leading vocational education institution of Hanoi capital with the most multi-discipline training and job creation in recent years.
Faculty of languages with 4 hottest majors today, English, Japanese, Korean, Chinese. Personnel of the faculty with a team of experienced teachers, high professional qualifications. Especially Dean – Master Tran Thi Thanh Liem is a long-time experienced lecturer and participant in major translation and interpretation forums, and she also publishes a lot of Chinese-language books. In addition to the class hours, students will exchange with native teachers, the opportunity to study abroad, live at foreign language clubs, attend scientific seminars on innovation in learning methods. , …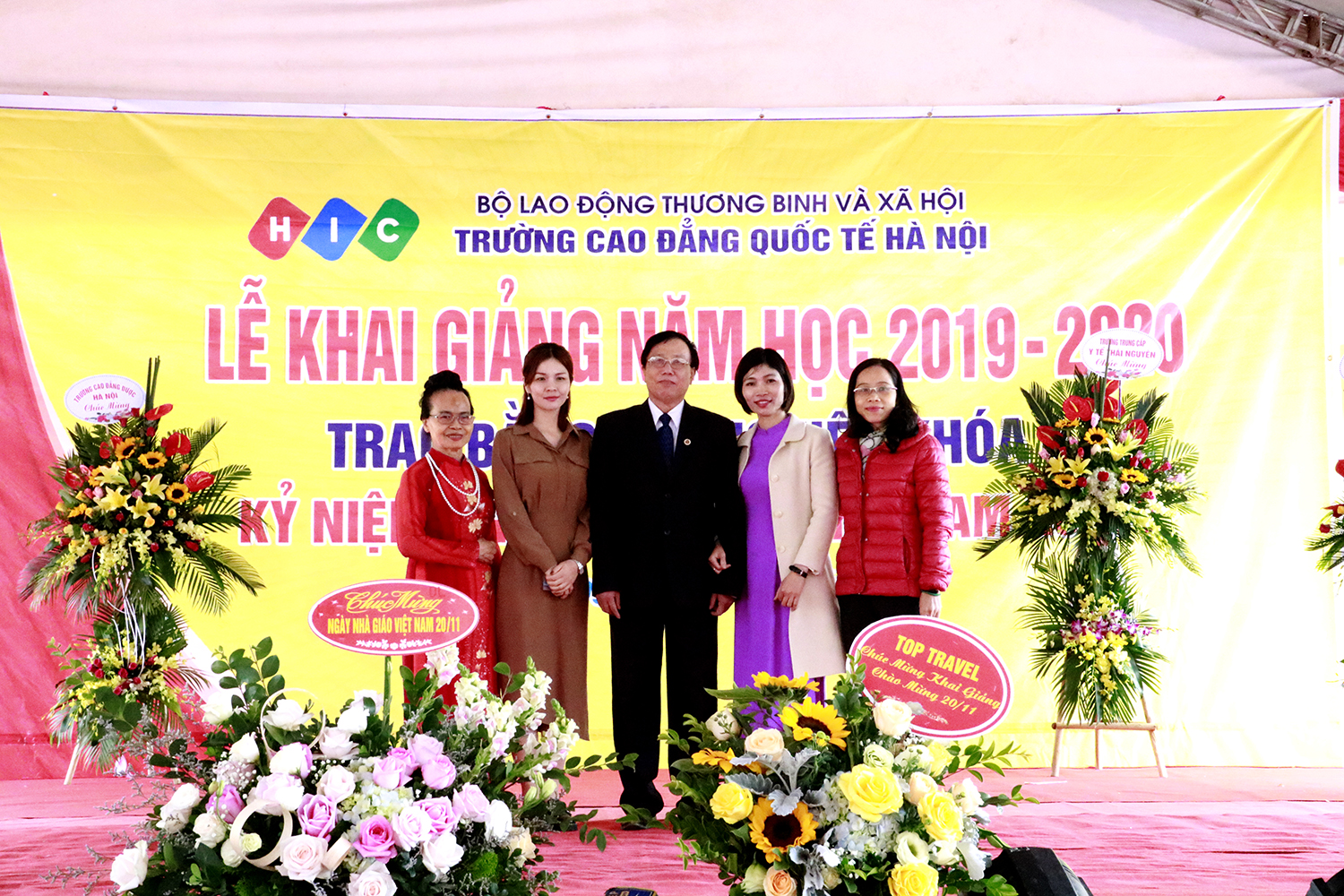 Leaders of the Faculty of Languages
Faculty of Economics – Tourism with 3 main majors; Hotel management, Food processing technology, Travel guide. It is said that the majors never worry about unemployment, with the rapid development of the tourism industry, the number of accommodation establishments and hotels and restaurants is constantly increasing. The demand for personnel in this field therefore also increased and was always in a state of insufficient supply of demand.
Students of the Faculty of Economics – Tourism always win high prizes in professional competitions
Faculty of Medicine – Pharmacy with 2 majors in Pharmacy and Nursing. The field of study plays a very important role in health care for people. If the nurse is responsible for taking care of the patient's health according to the doctor's regimen, the pharmacist is the one who produces, tests the medicine, ensures the quality of the medicine, brings the medicine to the patient, helps the patient treat it. Get well soon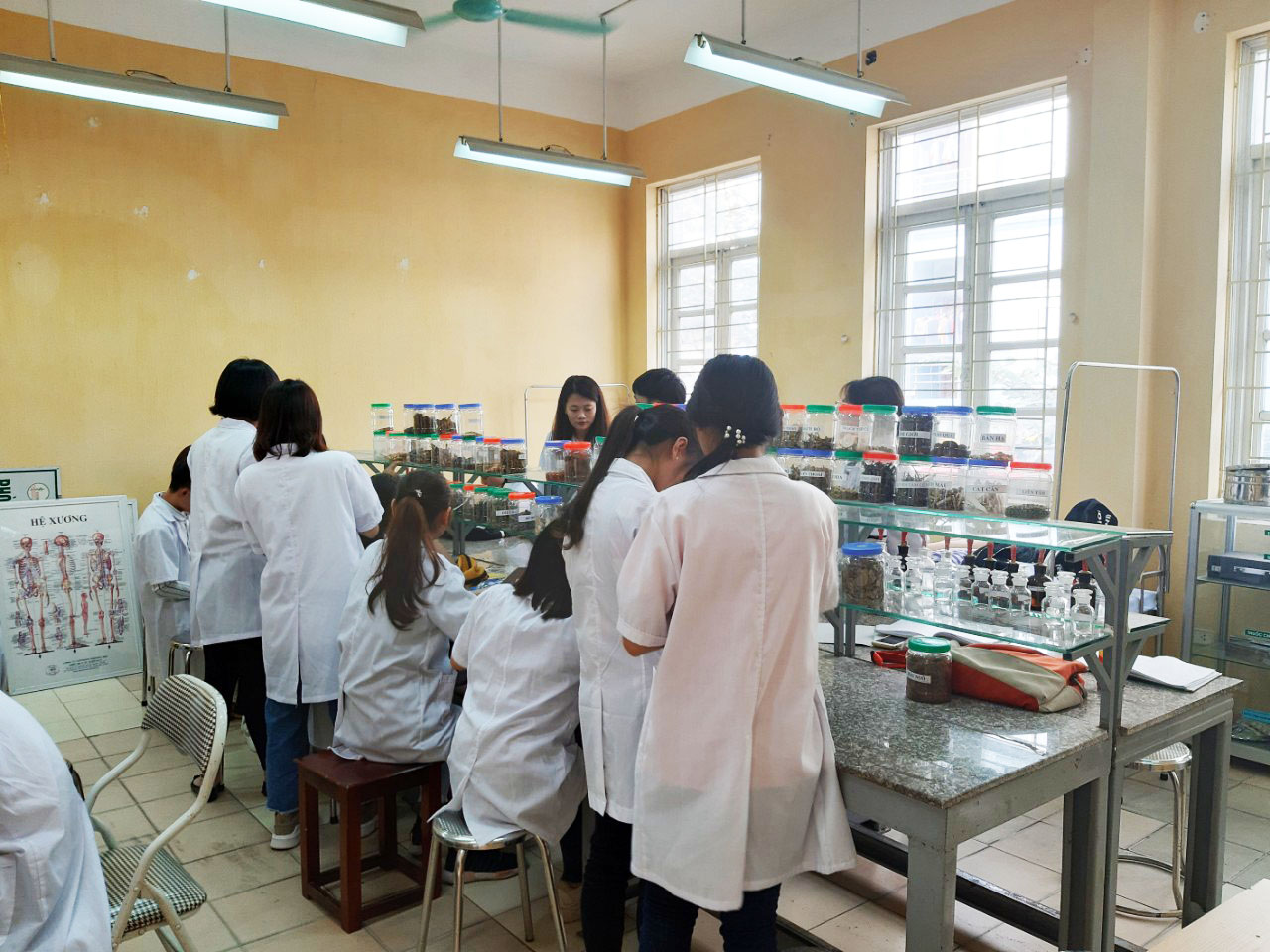 Practice time for students of Faculty of Medicine – Pharmacy
Faculty of Technology highlights with specialization in Automotive Technology. When majoring in Automotive Technology, students are equipped with in-depth knowledge and skills in automotive mechanics – movers, powertrain, transmission, mechanical structure, control systems, etc. ability to apply basic technical principles, high practical skills and car-related skills, this is the discipline that always brings the most "great" salary for students while still sitting in a chair. school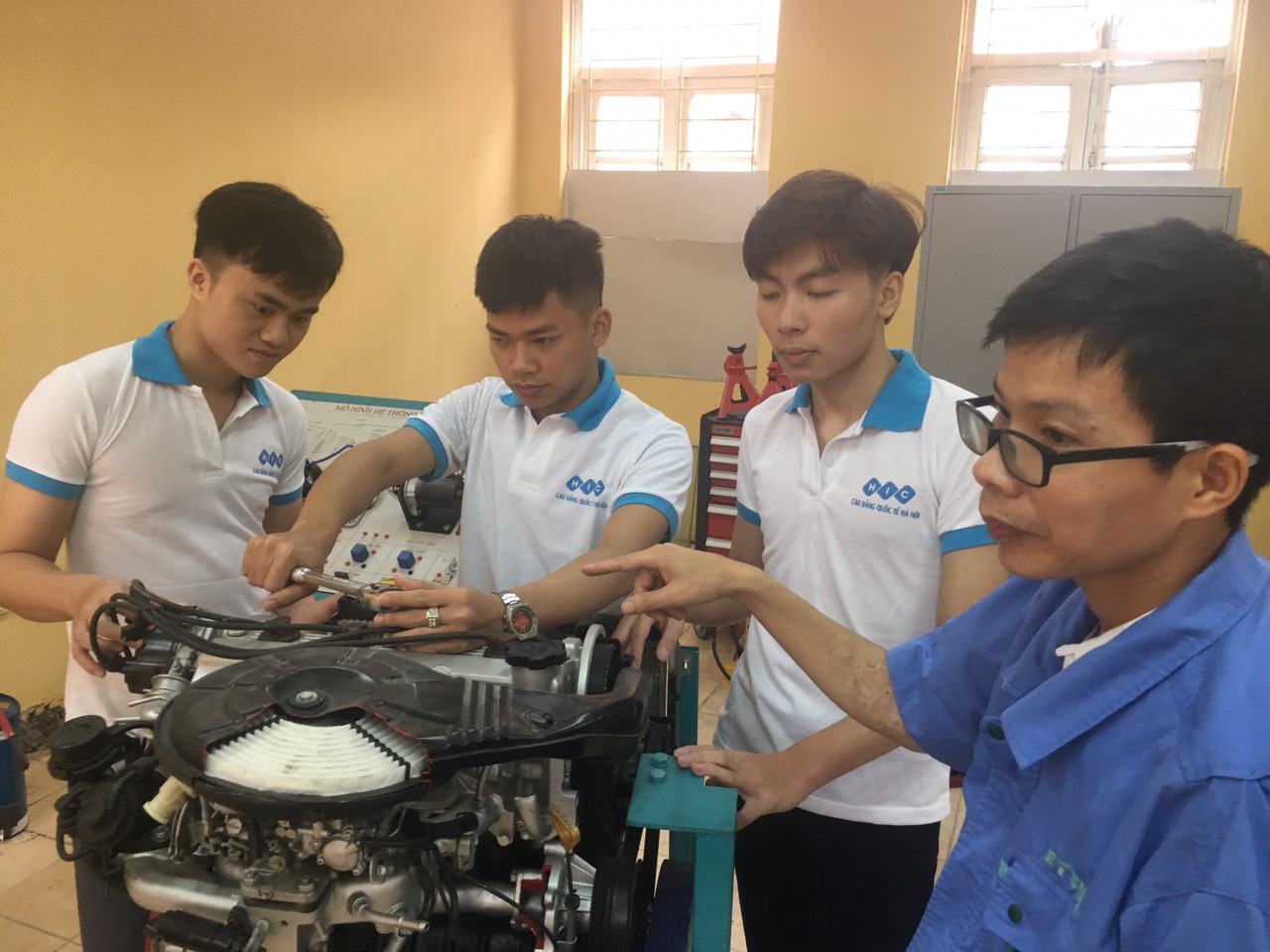 Car technology – A favorite choice of young people
In addition to the main subjects mentioned above, Hanoi International College is proud to be the first and only school in Vietnam to be licensed to train majors in the field of Golf, such as; Golf Tourism, Golf Techniques, Golf coach, serving golfers …. Specializations such as Legal Services, Administrative Letters are also receiving the great attention of students and parents.
Established and invested methodically, Hanoi International College is gradually affirming its position as a prestigious college in training and job creation. With 100% of the teachers are officially trained at prestigious universities in the country and the world. Staff working professionally, seriously, effectively, always bring absolute trust to learners. During the course of study at the school, students have access to international qualifications through training programs associated with many prestigious universities and colleges in the world such as; Germany, Singapore, Korea, China, …
Strong knowledge, proficient vocational skills, confident communication and mastery of information technology are strong points for students to find jobs easily after graduation. Students of Hanoi International College: Accumulating knowledge – Start a business successfully
HIC News