1. Mandates
Faculty of Technology and Technology as a training department of Hanoi International College (HIC). The Faculty has the following functions and duties:
– Performing the function of deploying scientific research, teaching and training human resources for Engineering and Technology for Hanoi City and neighboring provinces
– Studying the objectives and orientations of the province's socio-economic development, the regulations and regulations of the governing body, the functions and duties of the school to advise the Principal to make the right decisions in the province. building and training strategies and suitable with the actual situation of the school, the province and the society.
– Researching and proposing to the Rector and other functional departments about the content, programs and measures to perform the task of training levels and disciplines that the faculty undertakes. Rational use of available human resources in faculties, schools and localities. Having a long-term strategy for building and developing a team of quality education staff.
– Organize the registration of scientific research topics from the departmental, university, provincial, ministerial and state levels to serve basic scientific research as well as applied topics for economic development. social and environmental protection in and outside the province. Organize and guide scientific research students.
– Collaborate with universities and research institutes at home and abroad to exchange staff, consult programs, curriculum, documents, management experience and teaching.
Automobile Technology class at Closing Ceremony and working contract signing
– Organizing and managing the training plan for basic and specialized knowledge of the training industry: Construction technology, information technology, high-tech welding and other specialties.
– Studying and organizing the development of new training programs under its management function to propose to the Faculty and schools to meet the requirements of opening new training disciplines.;
– Organizing and managing the contingent of cadres, lecturers, facilities, working offices and laboratories of the faculty in order to complete the assigned tasks in the spirit of thrift practice and waste combat.
– Manage, educate and train students to become cadres of good quality, good professional capacity, meeting the requirements of society.
 – Manage the labor, organization, staff, assets and documents of the faculty according to the decentralization and regulations of the school.
– Perform other duties assigned by the Principal.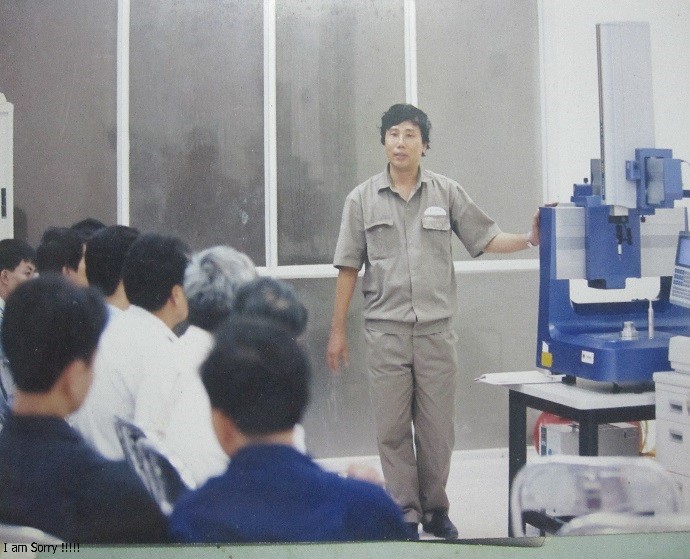 A lesson in metal cutting practice class
2. Organizational structure
– Trưởng khoa: Ths. Nguyễn Công Cát
– Trưởng bộ môn Công nghệ ô tô: Ths. Nguyễn Thành Vinh
– Trưởng bộ môn Cơ khí: Ths. Vũ Văn Mạnh
– Trưởng bộ môn Kỹ thuật xây dựng: Ths. Lê Thành Vân
– Trưởng bộ môn Công nghệ thông tin: Ths. Nguyễn Thị Loan
– Giáo vụ khoa: Nguyễn Thị Thanh Hà
– The current Faculty of Engineering Technology has 29 teachers including: 3 PhDs; 14 Masters degrees; 12 Bachelor's degree; Many teachers are studying for Master's and Postgraduate Research.
3. Specialized training
Car technology
Metal cutting
High-tech welding
Construction engineering
Computer network administration
4. Contact
– Office of Faculty of Technology and Technology: 1st Floor, Building B, Culture and Arts Area, Mai Dich-Cau Giay-Hanoi
– Telephone: 0243.99.13.113 – 0904.338.583
– E-mail: hiccaugiay@gmail.com
– Website: caodangquoctehanoi.edu.vn
– Register: